Welcome to Östersund and the future of coffee, in the heart of Sweden!
Specialty coffee is not just a luxury for us, it is about quality from production to your cup, it's uses transparent models for import and allows us to follow more sustainable roles throughout coffee consumption!
What makes specialty coffee so special?
We hold close values within the entire chain of coffee production from small-scale farmers and holders, to quality from origin, direct trade & build relations with farmers that use organic and holistic methods.
Specialty Coffee
Åre Extreme Challenge 2019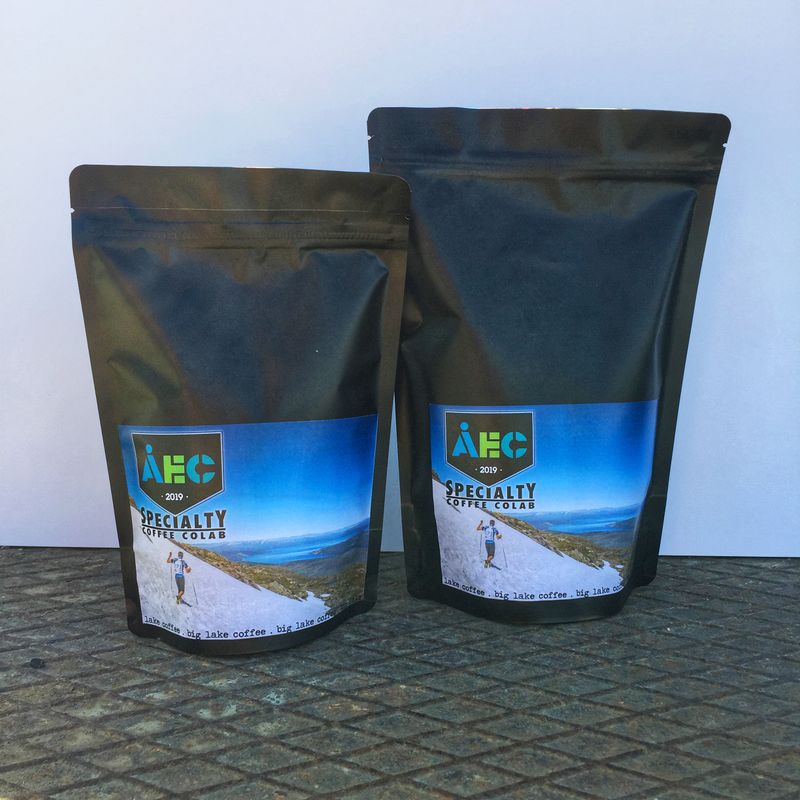 ÅEC Race Coffee
Åre Extreme Challenge 2019 has taken the scene and
fueled the race.
High quality, artisan coffee is a great start before and after any big competition, when you need an extra lift of energy with a great after-taste.
Get caffeinated with us!
Blend from Dipilto, Nicaragua & Guji, Ethiopia with
notes of chocolate and fruit, balansed sweetness and acidity.
120,00 kr SEK
Coming Soon...we are implementing as many SDG's as possible into the foundation of one of Jämtland's most sustainable companies.
2018 we were nominated as most sustainable business in Jämtland, and even though we did not win, it has proven we are on the right path!
Welcome to Big Lake Coffee!
Global Goals
Östersunds dolda pärla heter Big Lake Coffee. Precis ovanför Artut och under Anderzons Trafikskola ligger denna underbara kaffebar. Nedför den branta trappan som utsmyckas av kaffekonst. Precis det som återspeglas i koppen, konsten att brygga kaffe. Man går in genom dörren. Möts av den fantastiska kaffedoften. Baristan Marcus Izzo möter än med ett leende och hälsar glatt och nu är man direkt inne i kaffets värld. Han gör allt för att vi ska hitta fram till den perfekta koppen för just detta kaffe. Just nu så sitter jag och en god vän, dricker Finca El Porvinir. Ett Colombianskt kaffe. Fruktigt och gott, toner av solmogna skogshallon. Det jag vill säga är att detta är ett måste för en kaffeälskare. Ta dig en kopp här, värt varenda krona. Jag lovar dig att du lämnar Big Lake Coffee med ett leende på läpparna.

Rappi